Description
This newsletter template is best suited to shorter newsletters consisting of short articles from a number of contributors. It features a prominent main news item at the start to provide a space for important updates or a summation of events by a single author. The body of the newsletter has a three-column layout which is conducive to short articles by a number of authors. The newsletter header on the first page clearly displays the newsletter name and edition while the footers on each page provide contact information and a longer description of the newsletter. The template includes examples of displaying pictures both within the three-column layout or as a larger full-page feature. A numbered list and quotation block are also exemplified as these are typical newsletter components.
Preview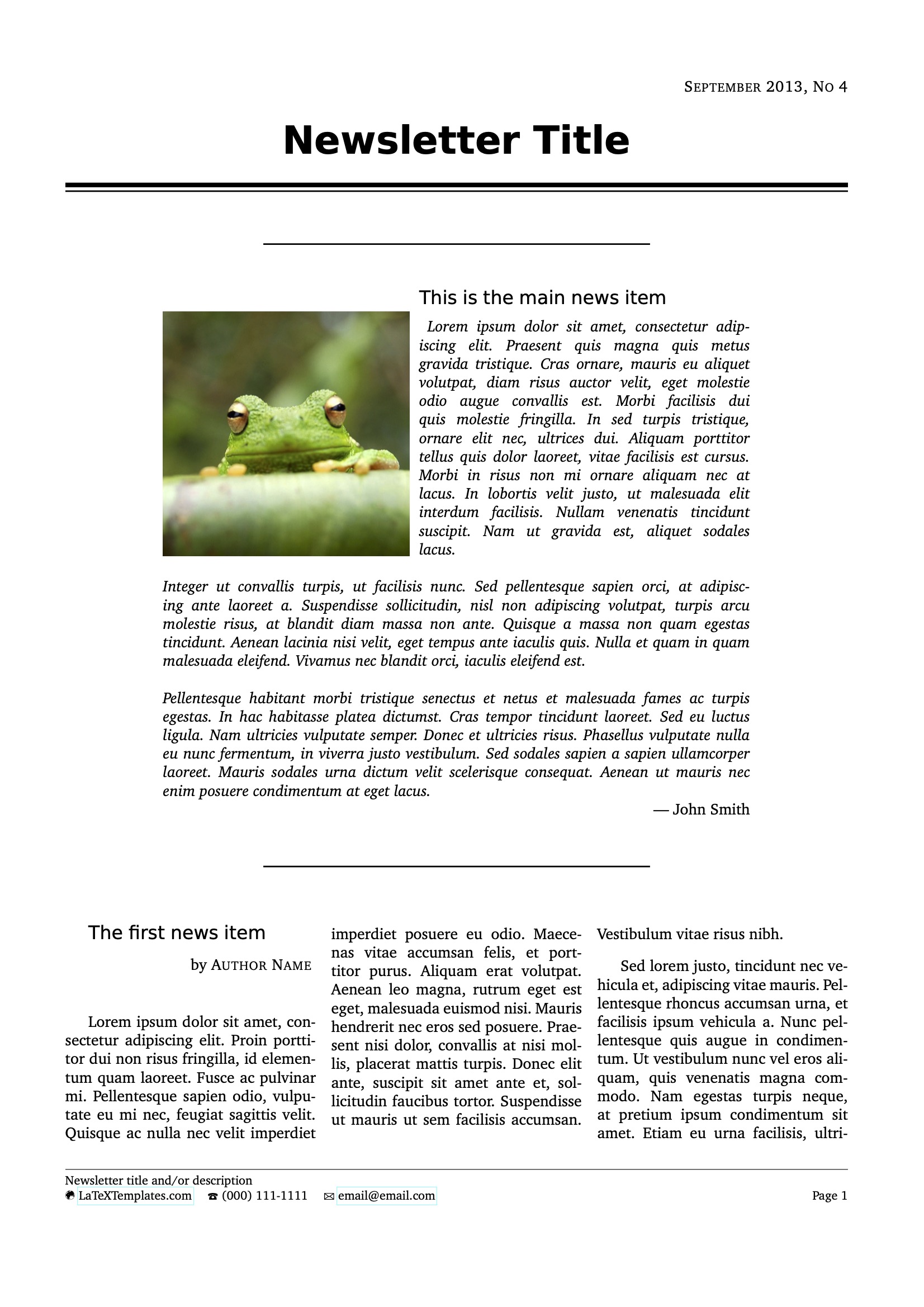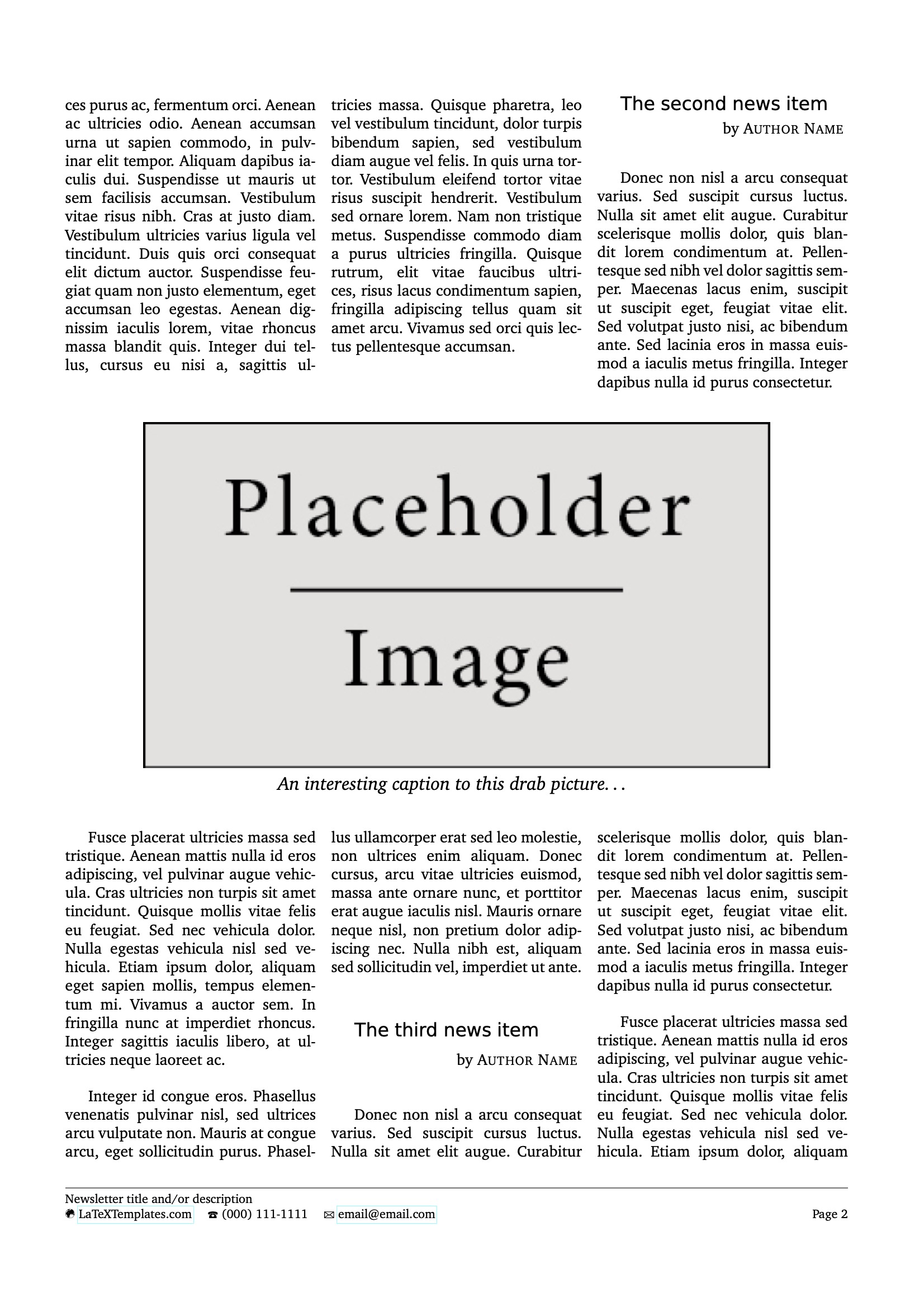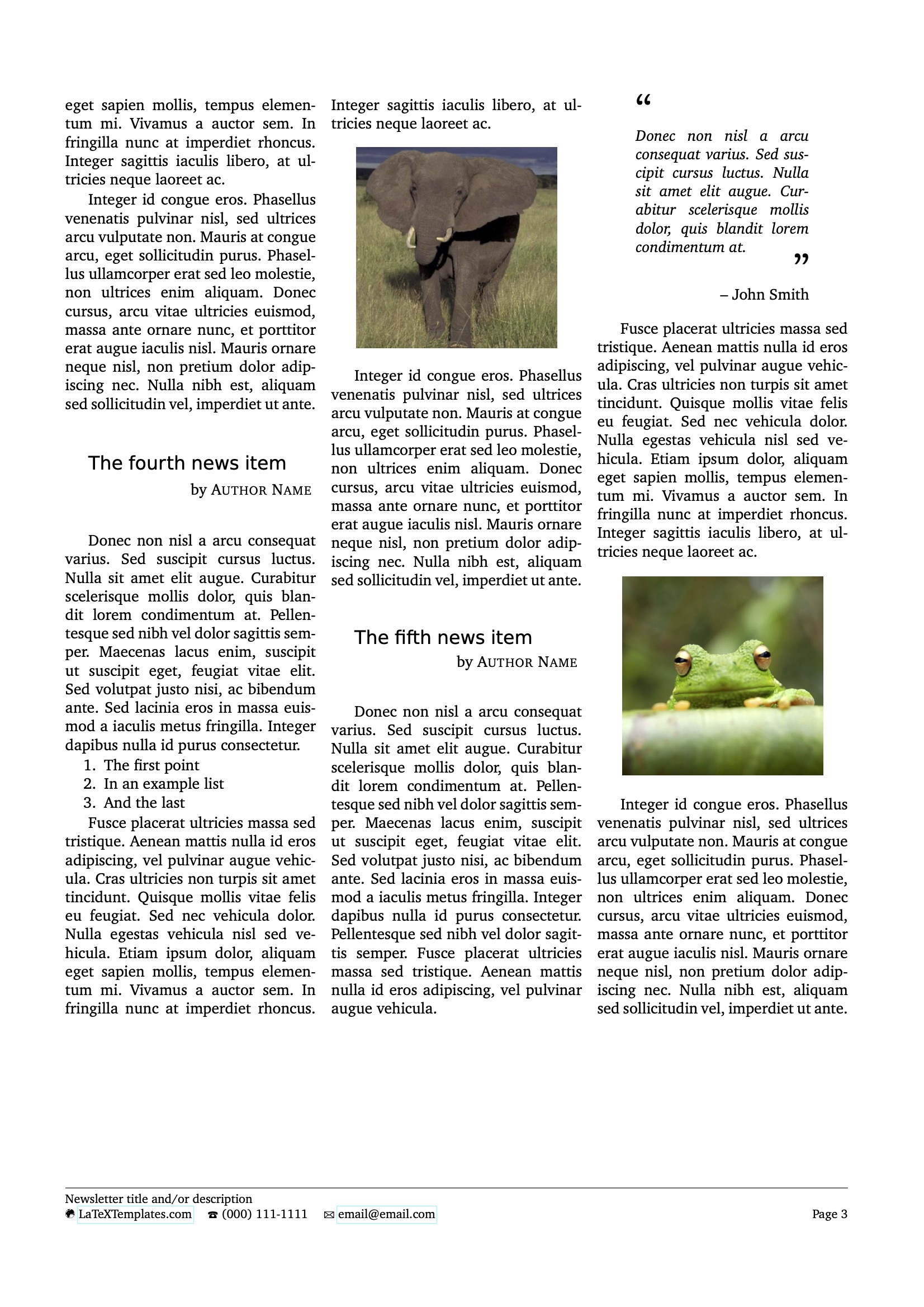 Authorship
This template was created by Frits Wenneker but has been extensively modified for this website by Vel.
Current Version
v1.0 (September 11, 2013)
License
This template is licensed under a CC BY-NC-SA 3.0 license. Click here to see what this license means for your use of the template.
Open Template for Free Editing Online
Download Template
---
Have a Question?
Report Bug
This page last updated on: September 11, 2013