Description
The Association for Computing Machinery (ACM) allows authors to submit their manuscripts formatted in LaTeX to any of their large number of journals. For this, they provide templates which contain the structure and referencing style they would like for submissions. For the vast majority of ACM journals, you should use the Small Standard Format Template, however, a few require one of the other templates and you can find more information on which template to use here.
The package provided here includes the ACM class, documentation, a bibliography and a number of templates in the samples folder. The templates are extensively commented and sectioned to make writing your manuscript easy. Make sure to read the included guide as this contains important information for the way in which you should fill out the template.
Preview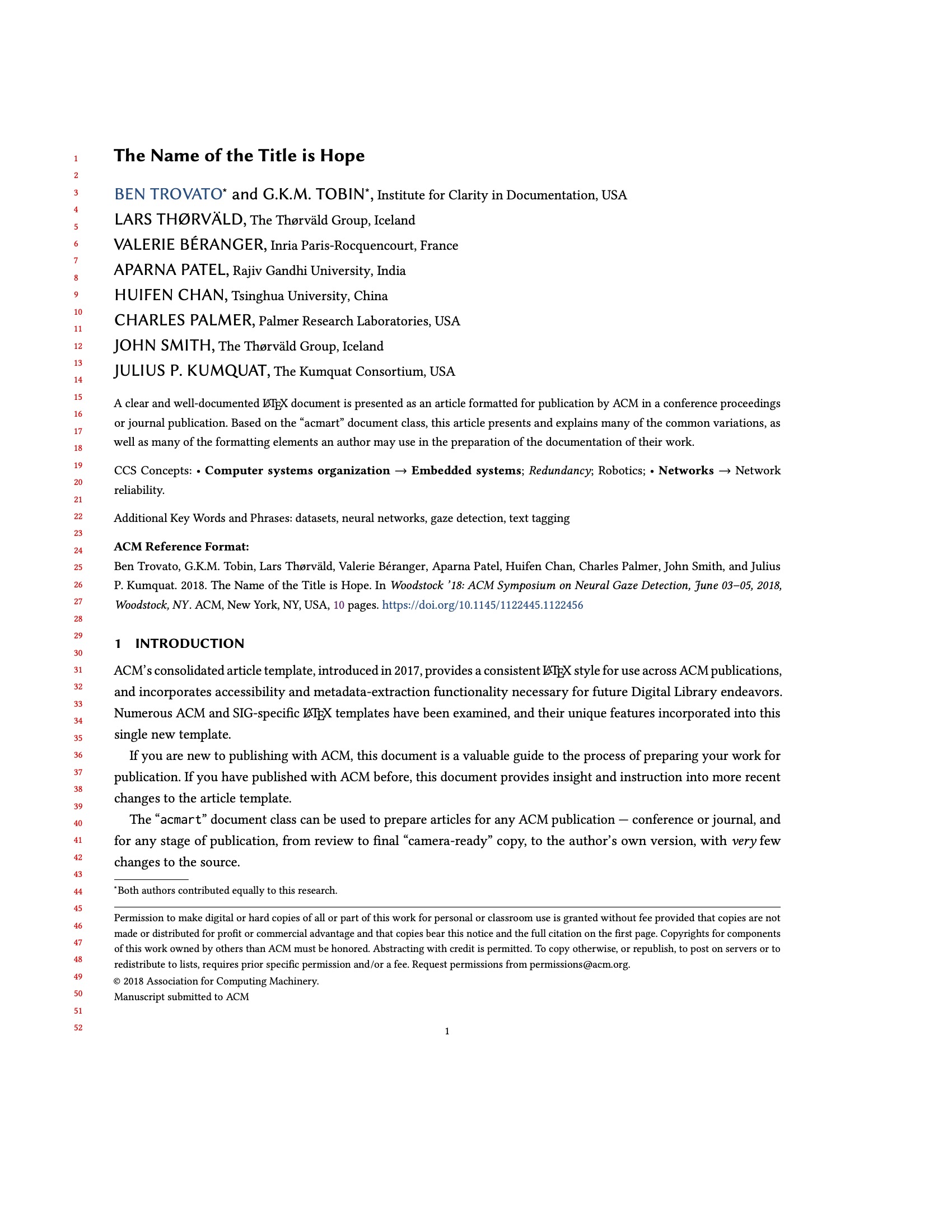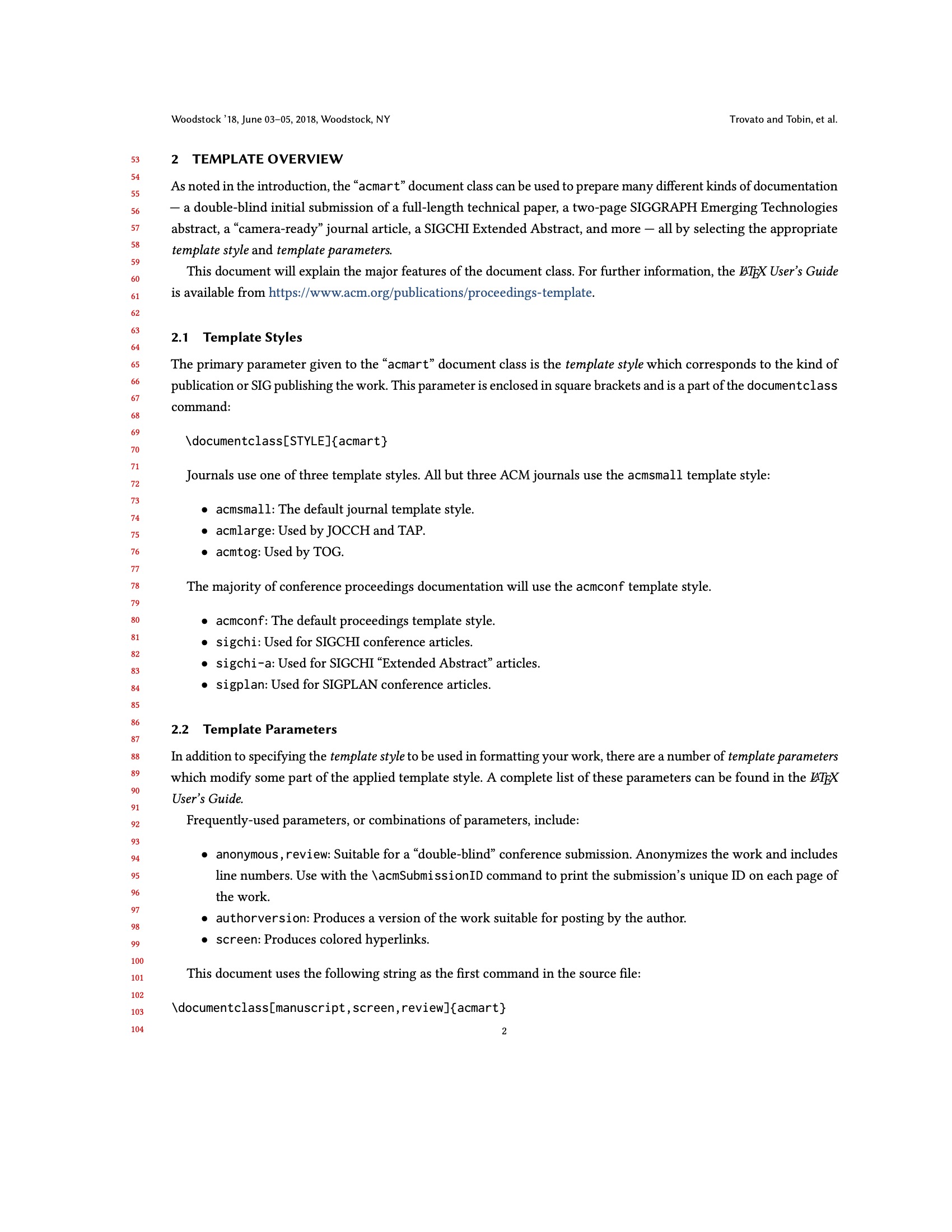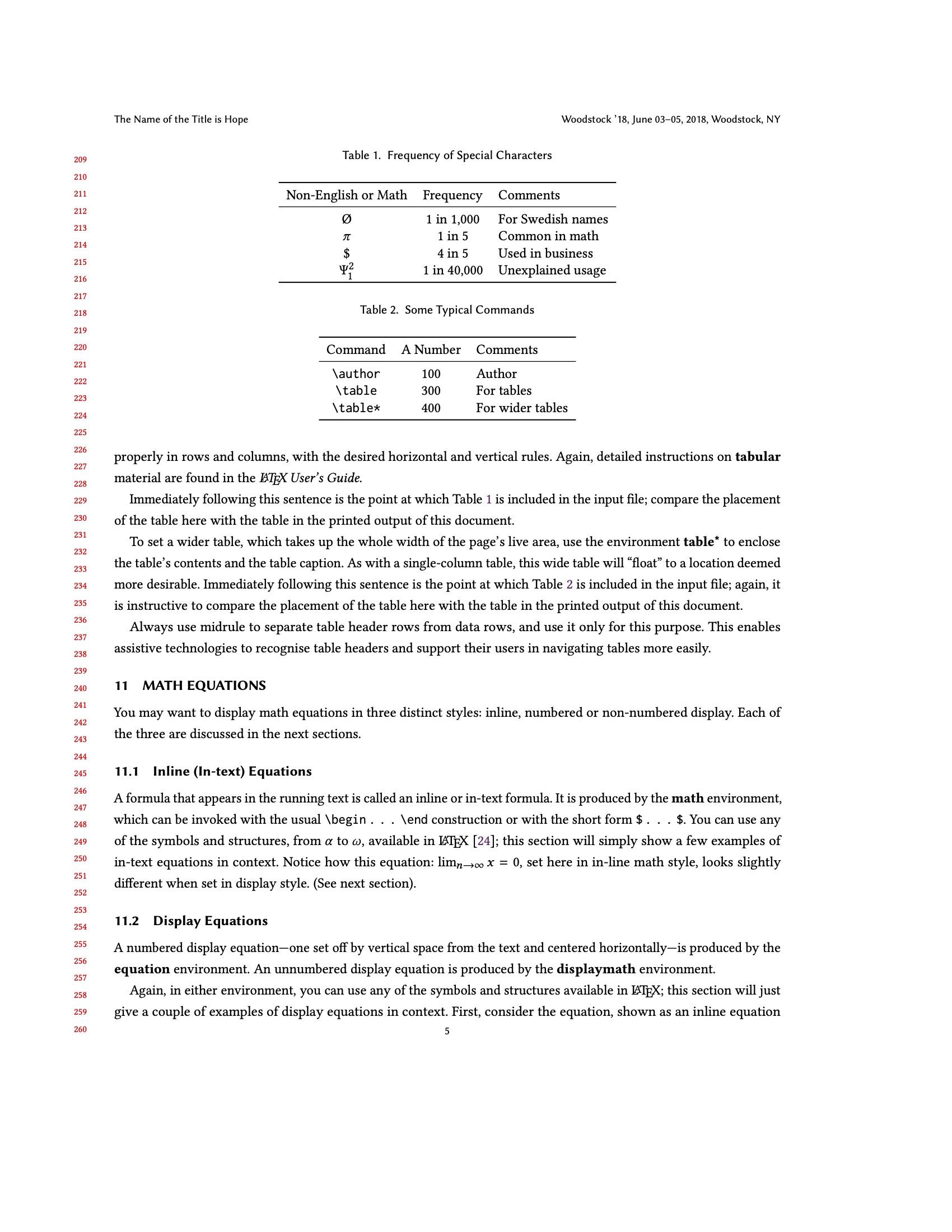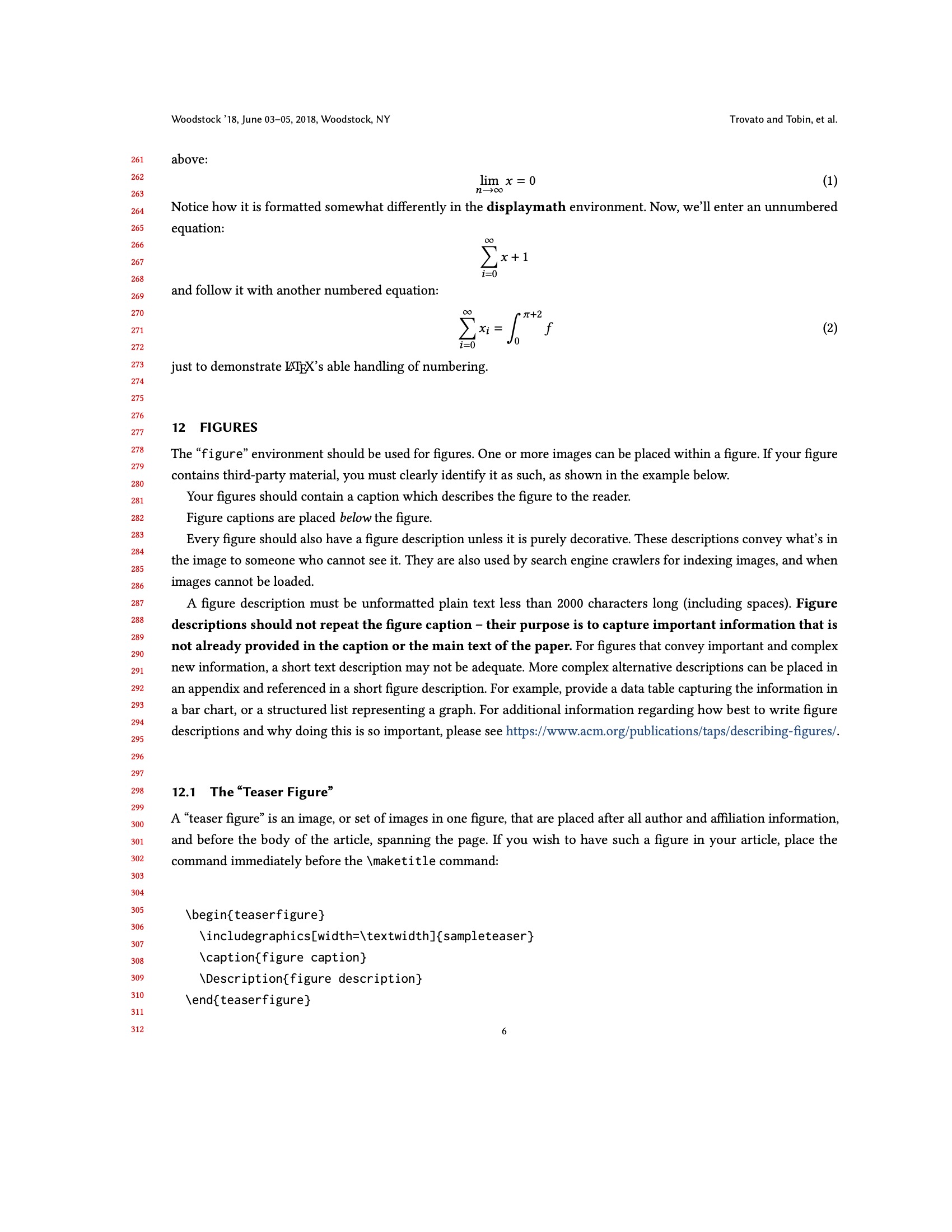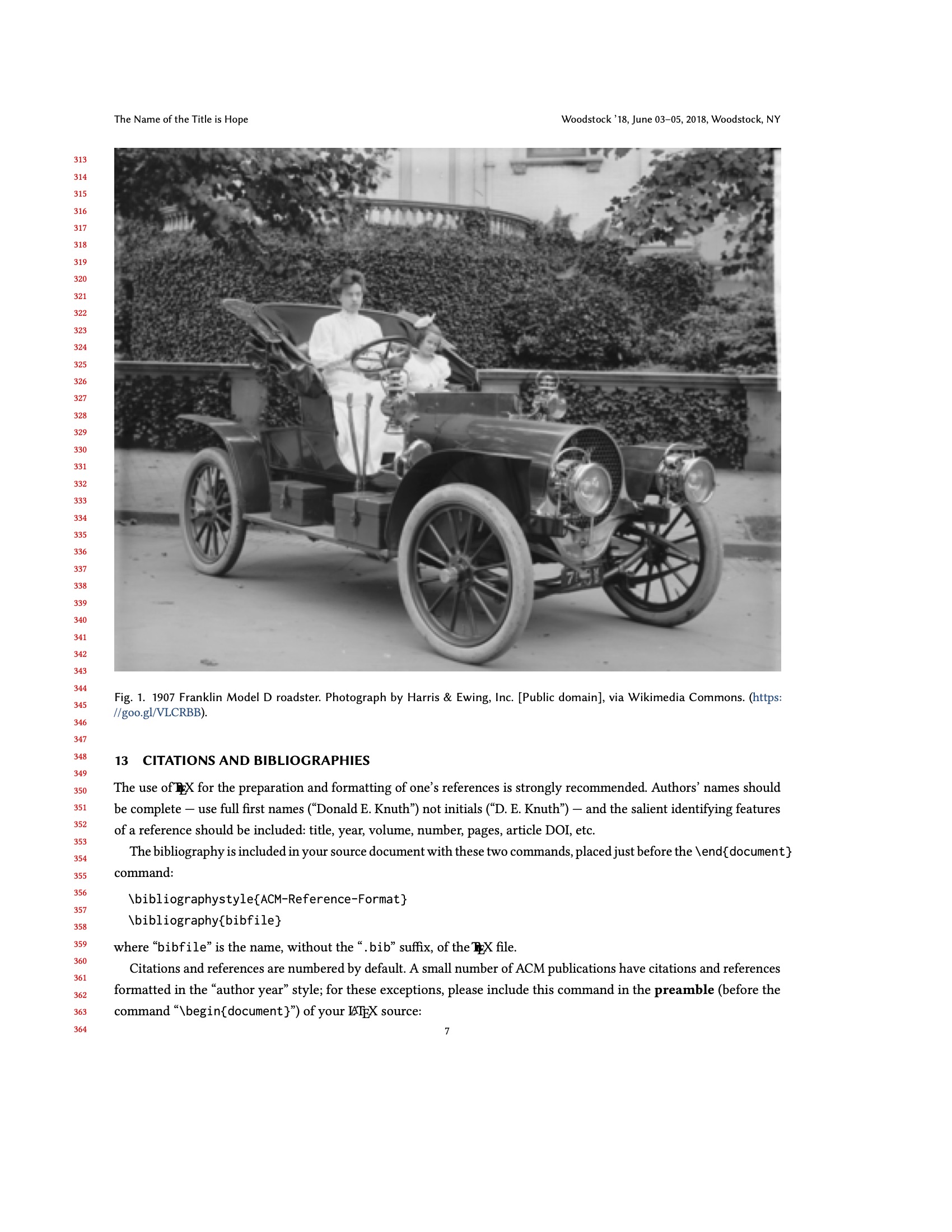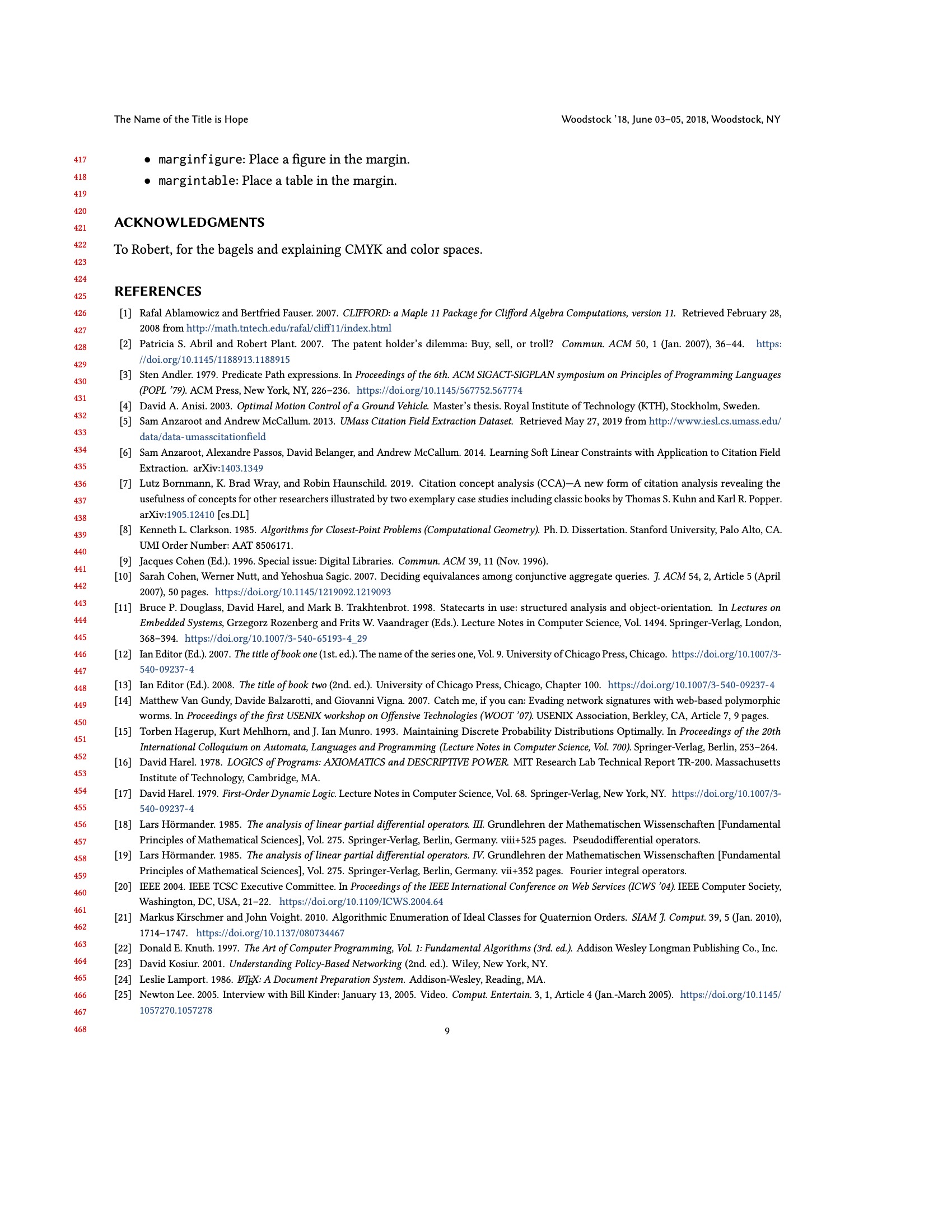 Authorship
The templates provided here were created and are owned by the ACM. The package provided is unmodified from that found on the Submissions page on the ACM website.
Current Version
v1.79 (August 30, 2021)
License
This template is licensed under a Other (as stated in template) license.
Open Template for Free Editing Online
Download Template
---
Have a Question?
Report Bug
This page last updated on: August 30, 2021