Description
This template features a stylish header and footer which include your name and contact information. Work experience and education are housed in custom gray boxes which, along with the large header and footer, instantly draw the eyes of the reader to the most important information in the CV. The template is just one page suitable for a recent graduate, but can be expanded to several pages for a longer CV. This CV is the companion to this cover letter.
Preview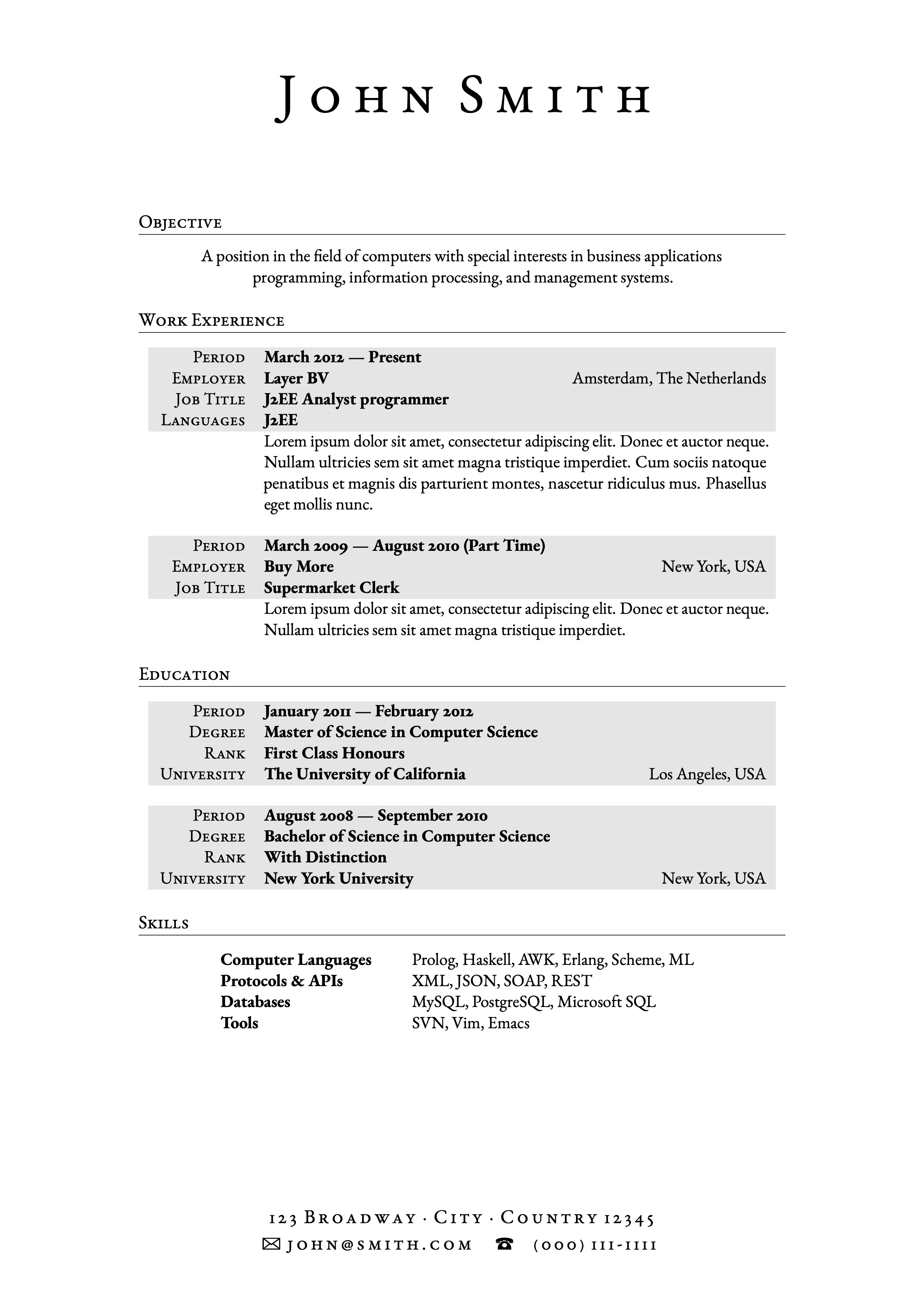 Authorship
This curriculum vitae was originally created by Stefano (kindoblue) and has been extensively modified for this website by Vel.
Current Version
v1.1 (September 10, 2021)
License
This template is licensed under a CC BY-NC-SA 4.0 license. Click here to see what this license means for your use of the template.
Open Template for Free Editing Online
Download Template
---
Have a Question?
Report Bug
This page last updated on: September 10, 2021