Description
This stylish cover letter uses the scrlttr2 class to produce a beautiful and functional cover letter. The addressee information is placed such that it is visible in a windowed envelope. A large header and footer are present to draw the attention of the reader and succintly show your information. The body of the letter features an optional date, subject line (to specify the position you are applying for) and fold marks. Most elements of the letter can be optionally disabled or added to, and the code is broken up into blocks with extensive commenting to make this easier.
Preview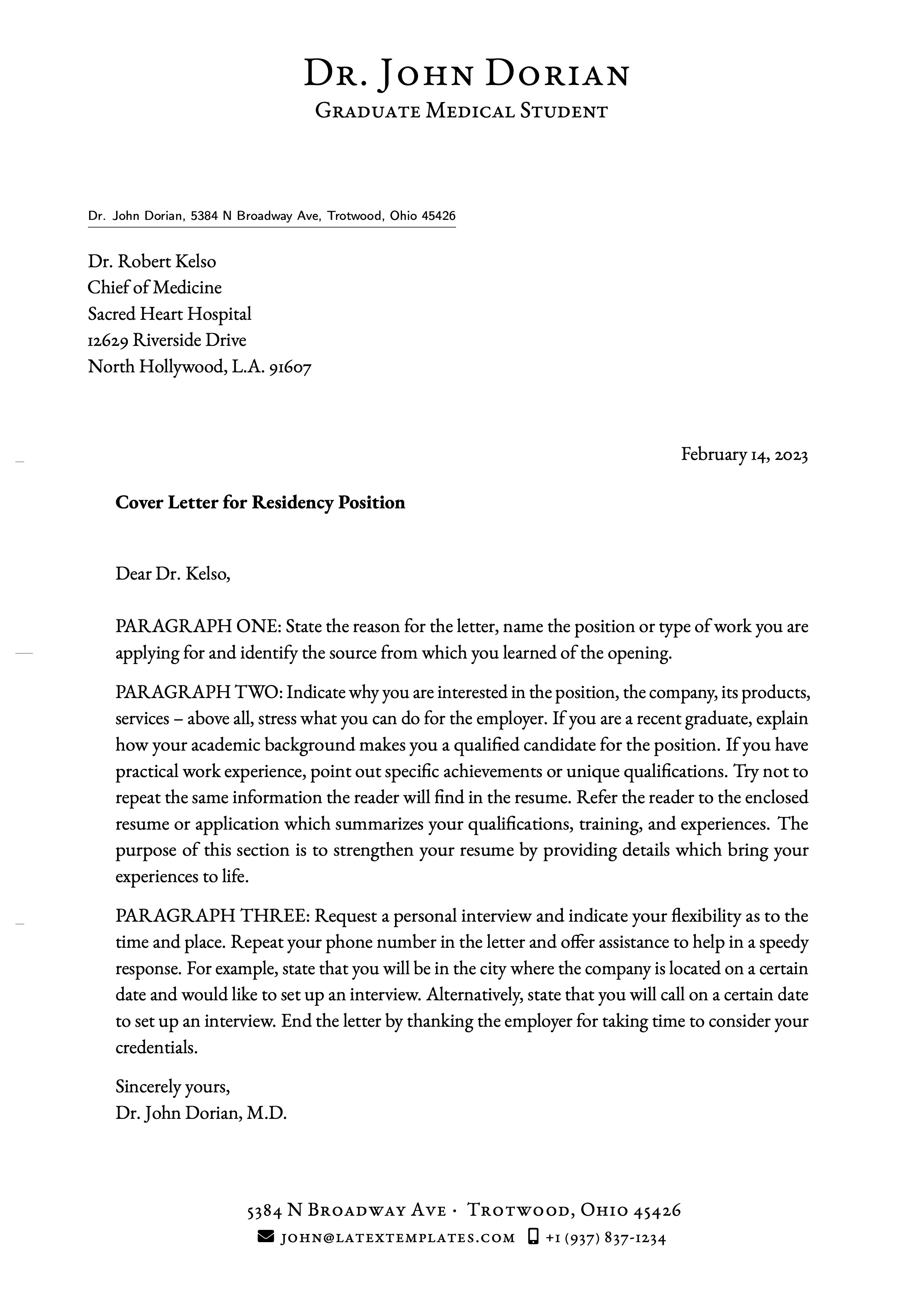 Authorship
This cover letter was originally created by kindoblue but has been extensively modified for this website by Vel.
Current Version
v2.0 (February 14, 2023)
License
This template is licensed under a CC BY-NC-SA 4.0 license. Click here to see what this license means for your use of the template.
Open Template for Free Editing Online
Download Template
---
Have a Question?
Report Bug
This page last updated on: February 14, 2023