Description
A laboratory report is used as a formal report of the objectives and results of a laboratory experiment. This template is primarily for students at a school or university to document laboratory experiments, but it can also be used by academic or technical staff at institutions. The document is structured into the typical flow of information required in a laboratory report: the objective of the experiment, methods, data gathered, results and discussion. A bibliography is included at the end and examples of referencing are provided, as this is often required in a report of this nature.
The template contains an example chemistry experiment and notation. It uses several technical packages to output scientific units, chemical reactions and equations. It is recommended to familiarize yourself with these packages when writing your report, and to add additional packages for your field if required.
Preview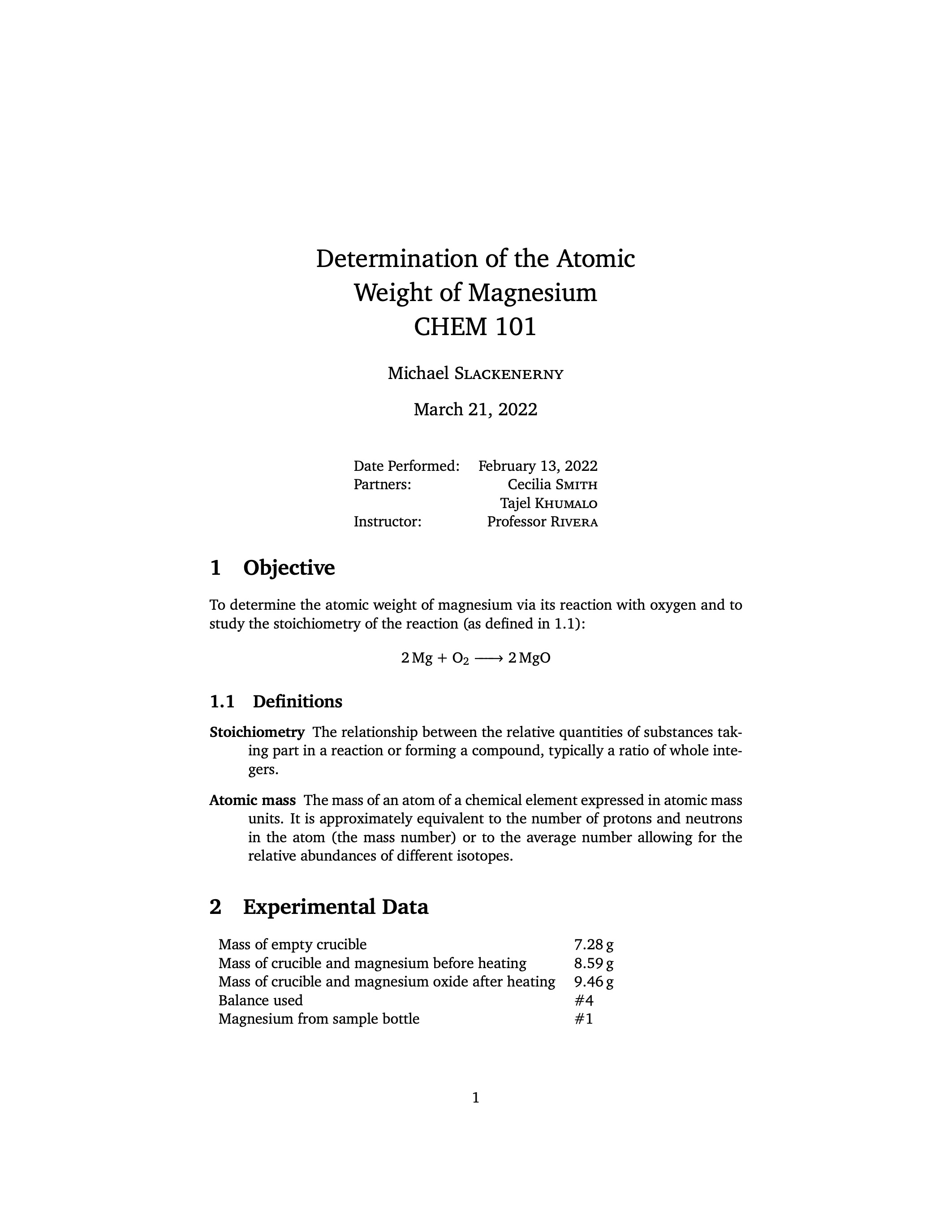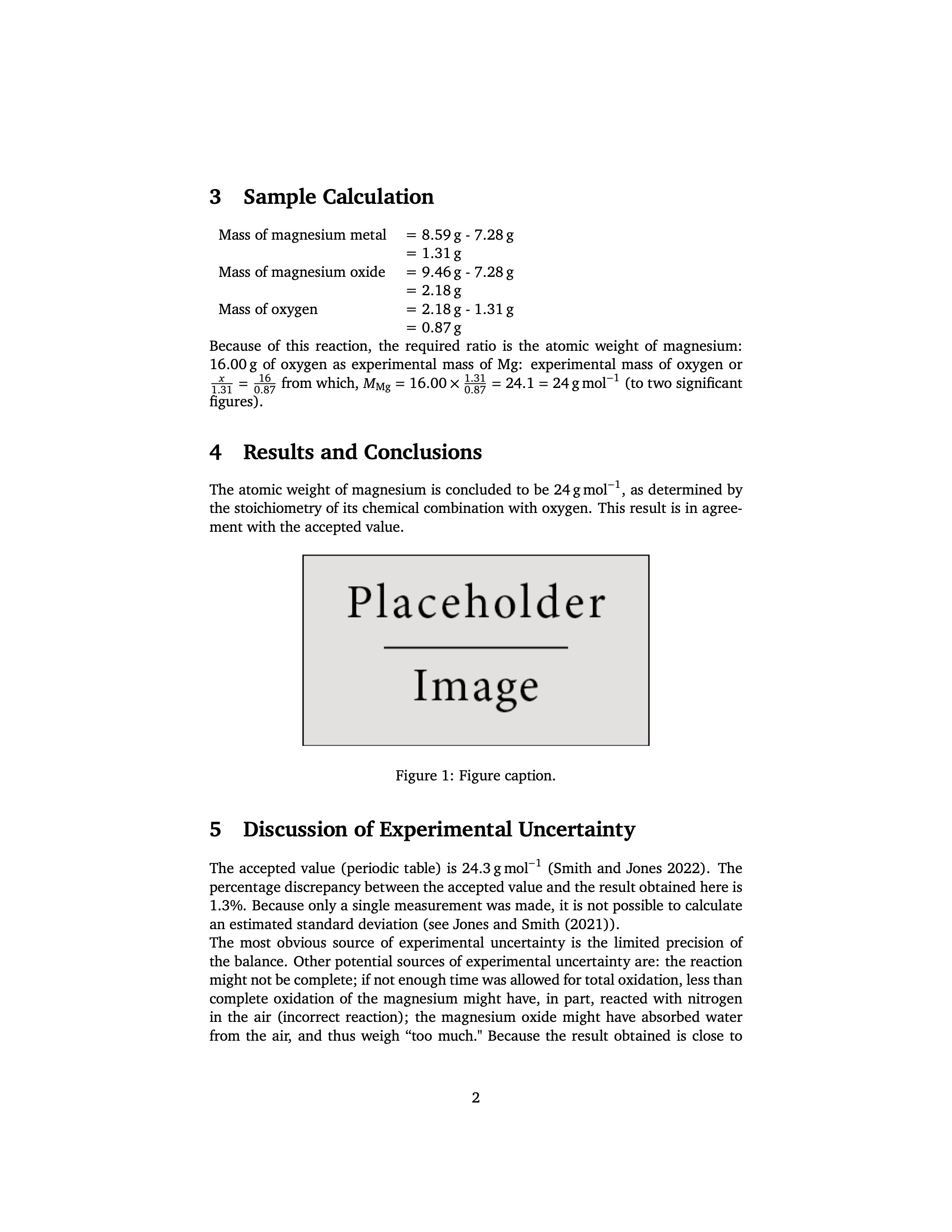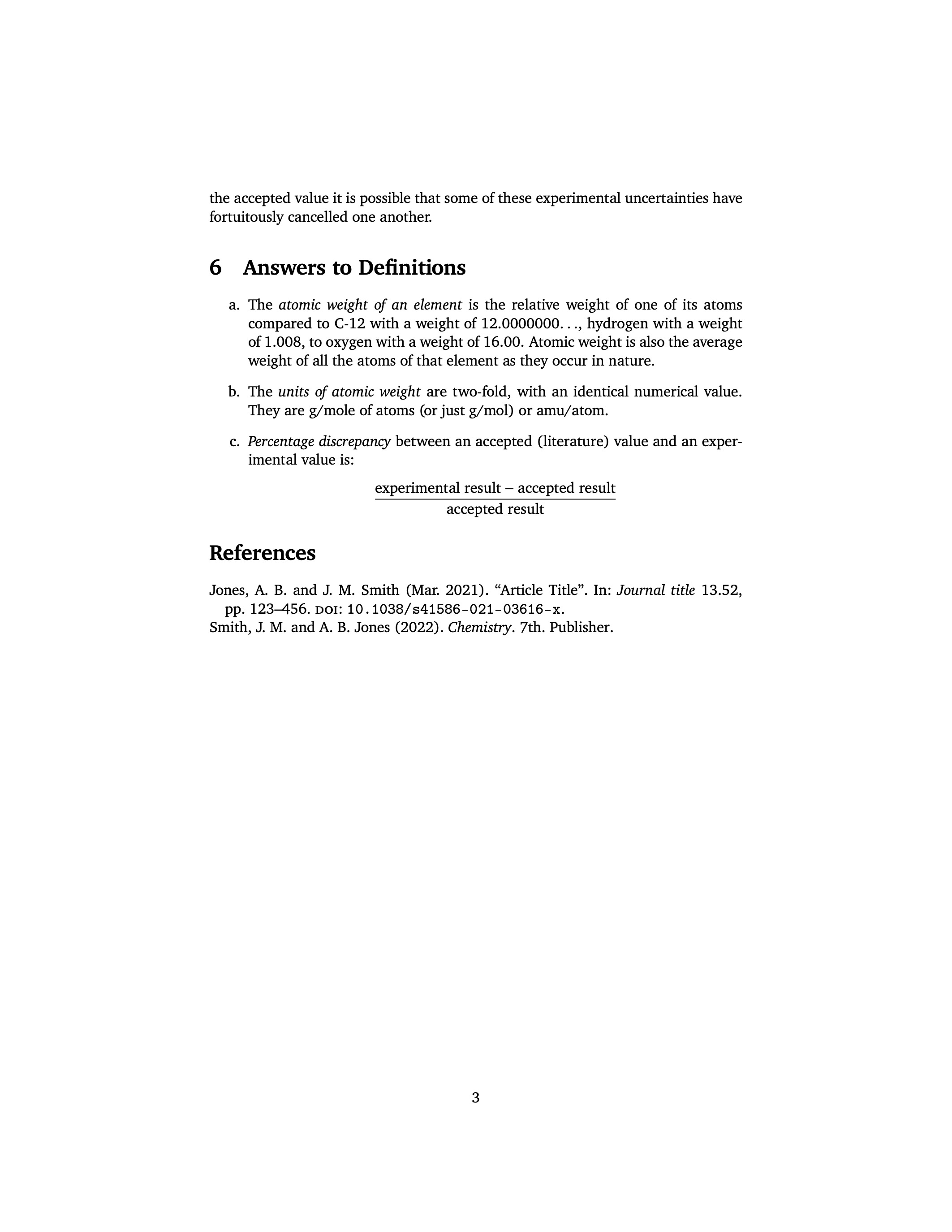 Authorship
This laboratory book template was originally created by the Linux and Unix Users Group at Virginia Tech Wiki but has been extensively modified for this website by Vel.
Current Version
v4.0 (March 20, 2022)
License
This template is licensed under a CC BY-NC-SA 4.0 license. Click here to see what this license means for your use of the template.
Usage Guide
Compilation
This template should be compiled with standard pdflatex. There are no special requirements outside of packages that are supplied with a full distribution of TeX. The template features a bibliography which needs to be compiled separately using biber. Your editor should have an option to use the biber engine and you can also compile from the command line by navigating to the template directory and compiling with biber template.
Scientific Notation
The template uses a chemistry experiment as example content and, as such, typesets a chemical equation using the \ce command from the mhchem package. See the package documentation for more information about this command and how to typeset chemical reactions in general.
Scientific units in the template are typeset using the \SI command from the siunitx package. This command makes it easy to typeset advanced units and you should consult the sunitx documentation for more information on how to use it.
Open Template for Free Editing Online
Download Template
---
Have a Question?
Report Bug
This page last updated on: March 20, 2022