Description
This article template aims to emulate scientific journal publications with its two column formal layout. Margins are intentionally small to fit more content ionto each page, with column widths at optimal length for reading so eyes do not become strained. The template features common document elements found in scientific articles, including: an author/affiliation list, abstract, tables and figures within single columns, tables and figures spanning both columns and bibliography. Examples of citing bibliography entries, tables, figures and equations are included, to cover the most commonly referenced scientific content.
Preview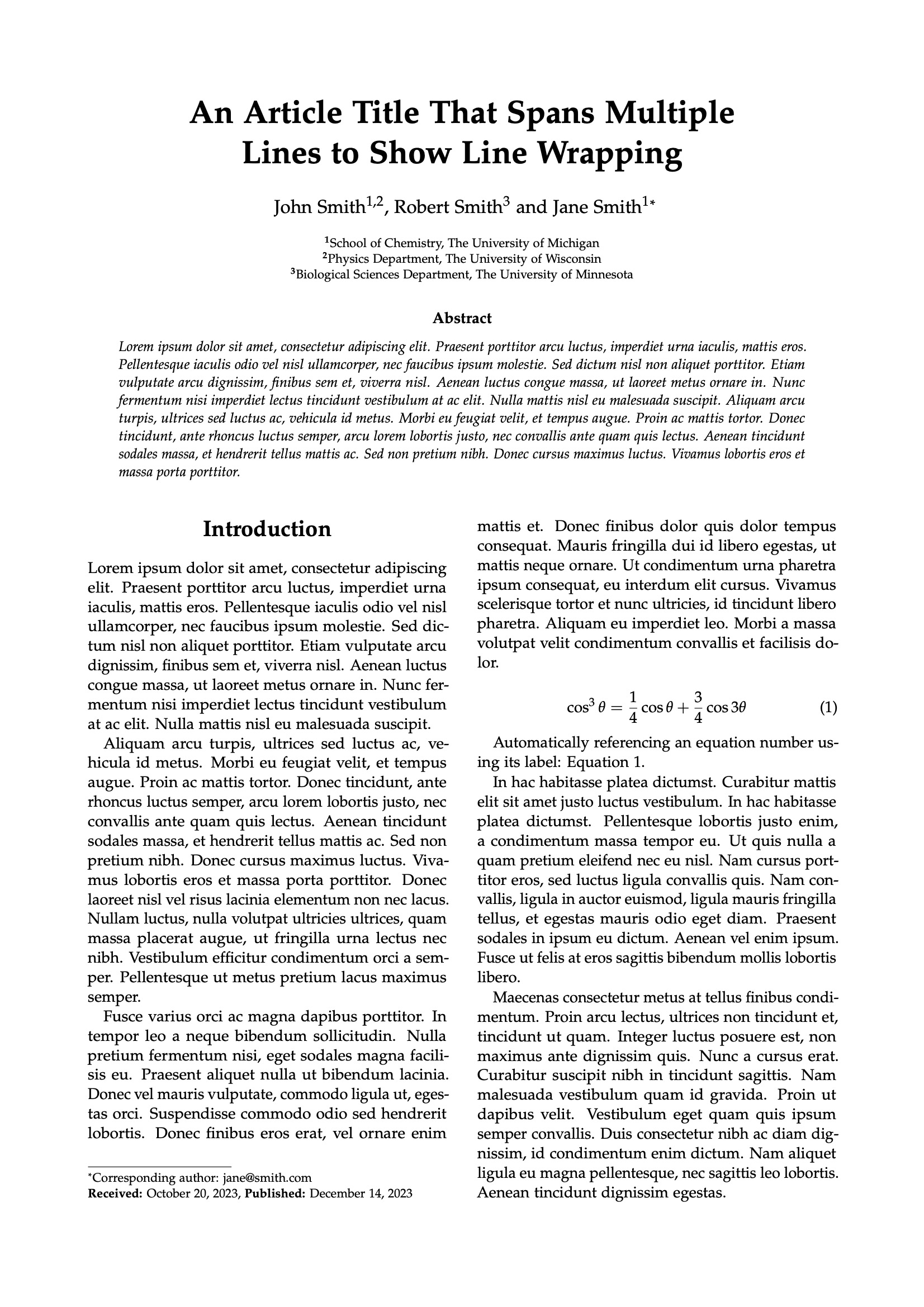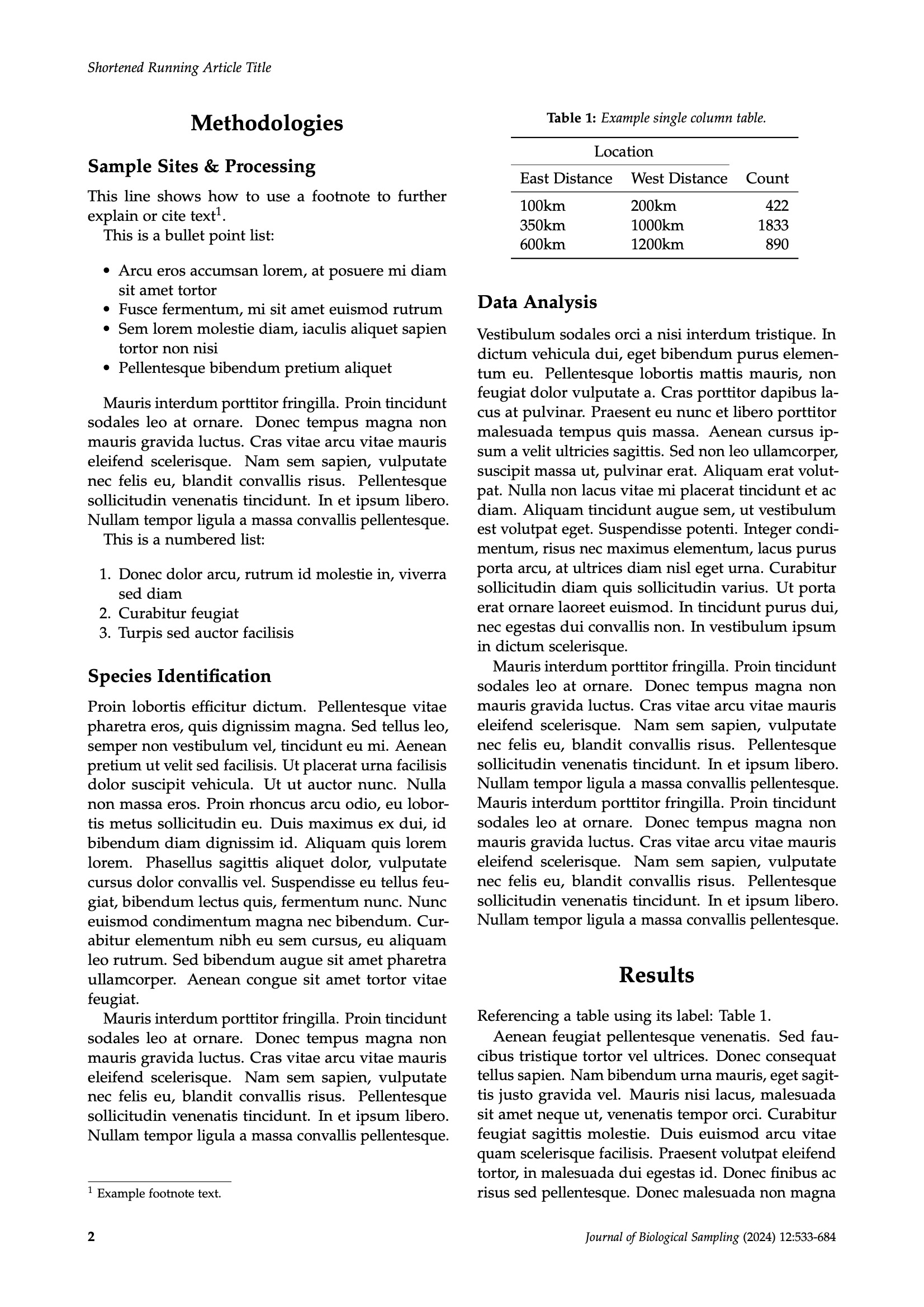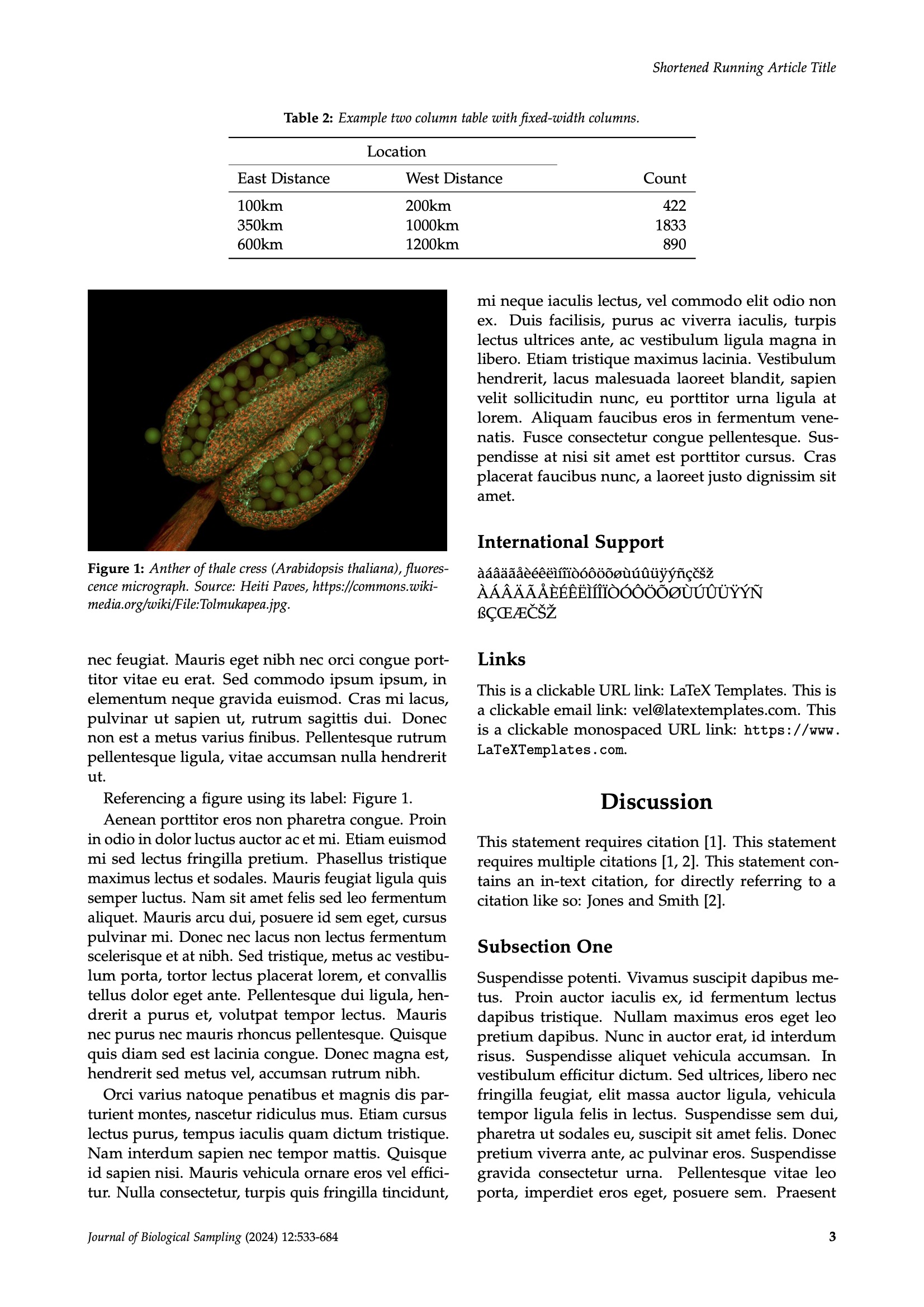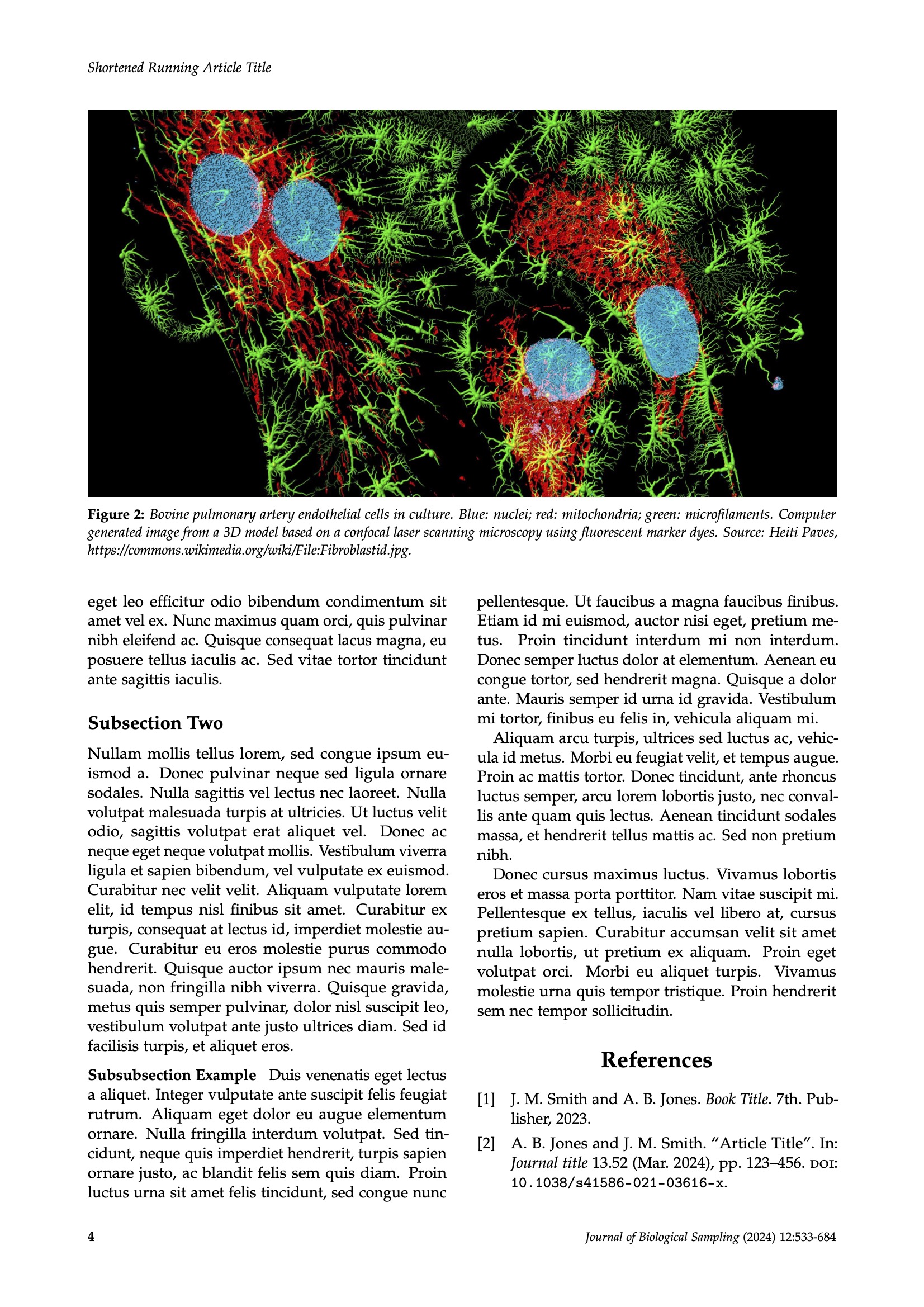 Authorship
This template was created by Vel.
Current Version
v2.0 (February 7, 2023)
License
This template is licensed under a CC BY-NC-SA 4.0 license. Click here to see what this license means for your use of the template.
Usage Guide
Compilation
This template should be compiled with standard pdflatex. There are no special requirements outside of packages that are supplied with a full distribution of TeX. The template features a bibliography which needs to be compiled separately using biber. Your editor should have an option to use the biber engine and you can also compile from the command line by navigating to the template directory and compiling with biber template.
Class Options
The unnumberedsections class option is enabled by default, and if you want your sections and subsetions to be numbered (e.g. 1.2 Section Name), you should comment this option.
Headers and Footers
The template features a running head and footer text. The text in the running head is set in the \runninghead command and usually contains a shortened running title for the paper, although this line could also include journal information or a shortened author list. The footer text is set using the \footertext command and contains journal information in the template, but you may wish to use it for something else. Both commands should be left empty if not desired, rather than commented out. Both headers and footers alternate their positions between odd and even pages, typical of a printed document. If you would like to stop this behavior, simply comment out the twoside class option.
Open Template for Free Editing Online
Download Template
---
Have a Question?
Report Bug
This page last updated on: February 7, 2023