Description
This template combines the Classicthesis style with the currvita document layout to create a beautiful CV/Résumé. The margin is moved to the left of the document and now holds employer names, degrees or descriptions which makes for quick reference by potential employers. Major headings are clearly separated as blocks within which each entry is styled with the date, title and description. The template is quite compact and manages to squeeze references and grades for courses into small blocks of text. Due to that, this template can easily include large lists of publications or previous employers without bloating, which is well-suited to academics and professionals alike. The typography is courtesy of the well-known Classicthesis thesis style and gives the template the look of a professional design.
Preview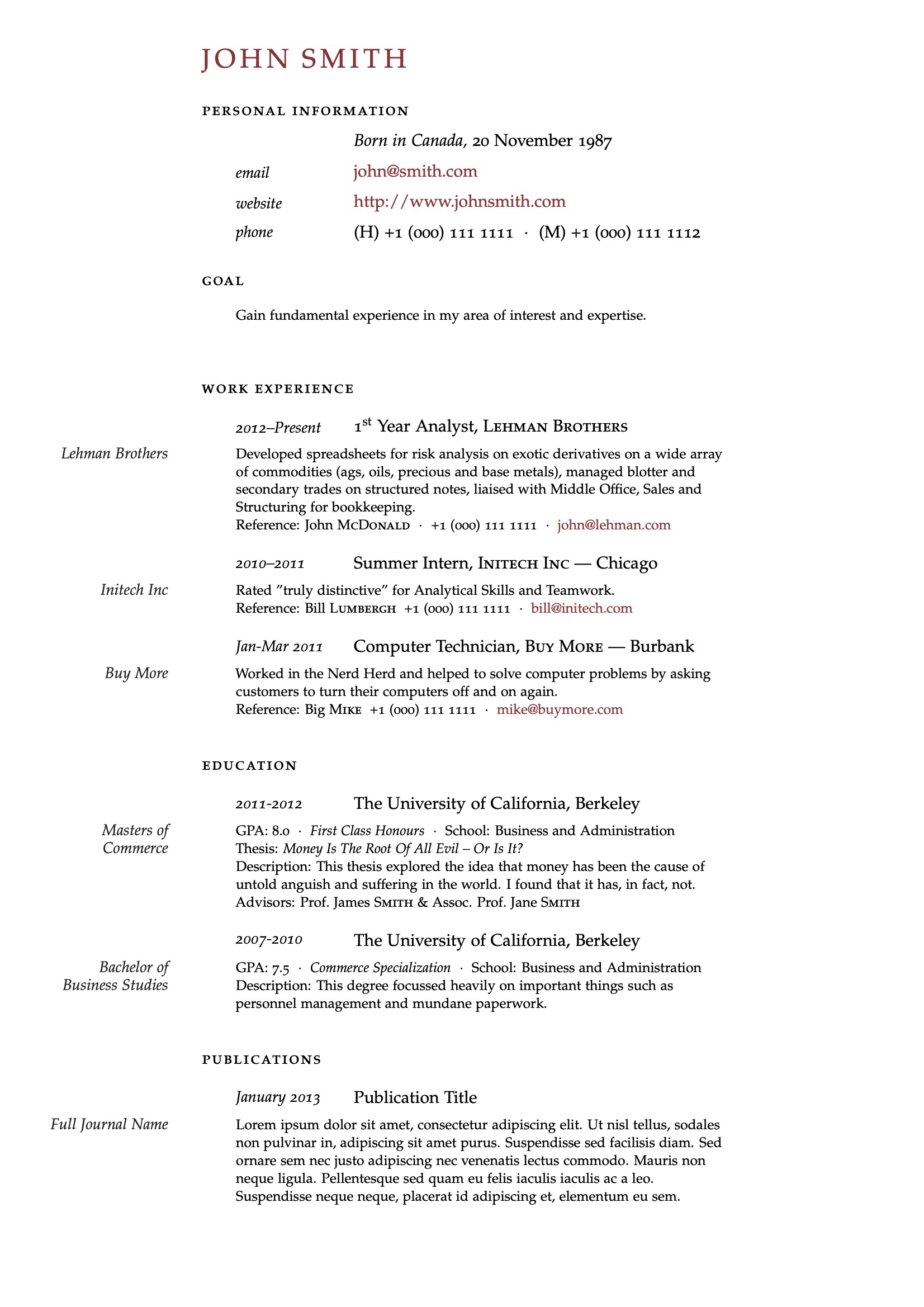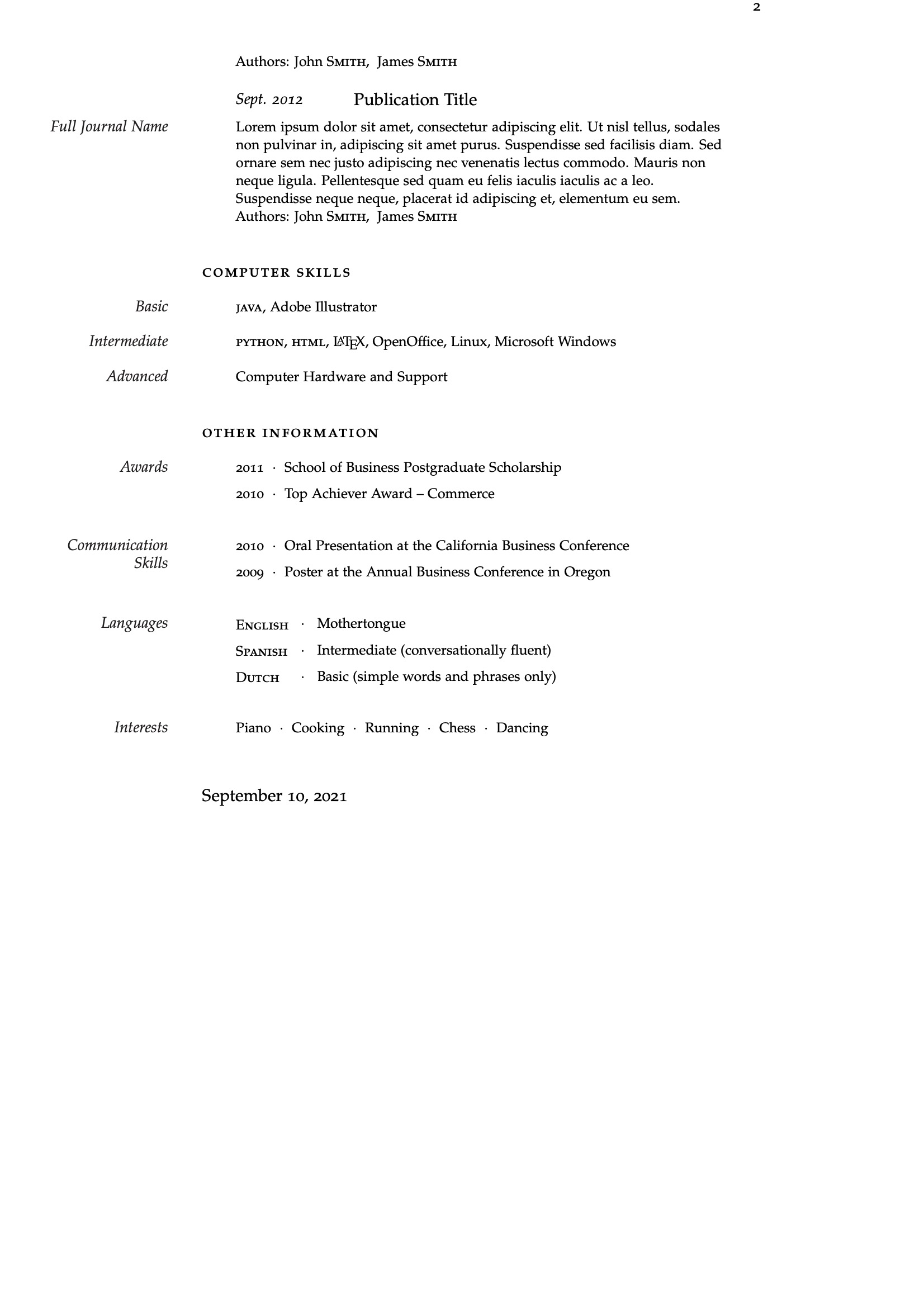 Authorship
This template was originally created by Alessandro Plasmati but has been extensively modified for this website by Vel.
Current Version
v1.0 (February 22, 2013)
License
This template is licensed under a CC BY-NC-SA 3.0 license. Click here to see what this license means for your use of the template.
Open Template for Free Editing Online
Download Template
---
Have a Question?
Report Bug
This page last updated on: February 22, 2013