Description
This gorgeous Resume/CV template comes with a matching cover letter template to help simplify the process of applying for your next job. Both templates feature a clean header listing your essential contact information and fields of expertise as well as a subtle matching footer. Clear sectioning within the resume/CV template ensures your achievements are easily navigated and extensively described by major heading, then minor heading, then sub-heading. The location and date(s) of each achievement or event are clearly highlighted. The cover letter template is also sectioned by major heading but these headings are not mandatory if only simple paragraphs are required.
Important notes: this template needs to be compiled with XeLaTeX, all required custom fonts are included. Your compiler should automatically use XeLaTeX but if not, there should be a setting in your LaTeX compiler to change to XeLaTeX.
Preview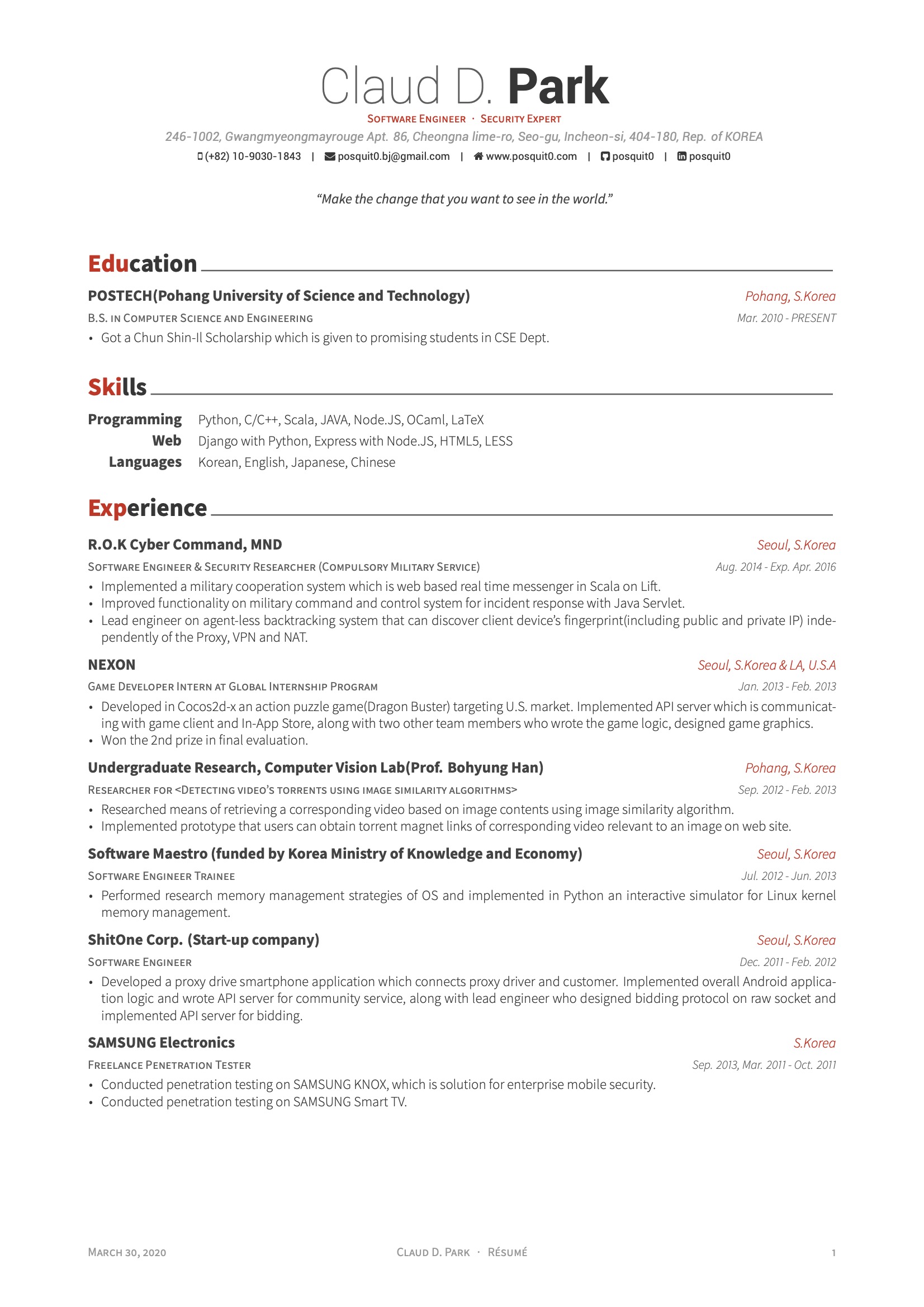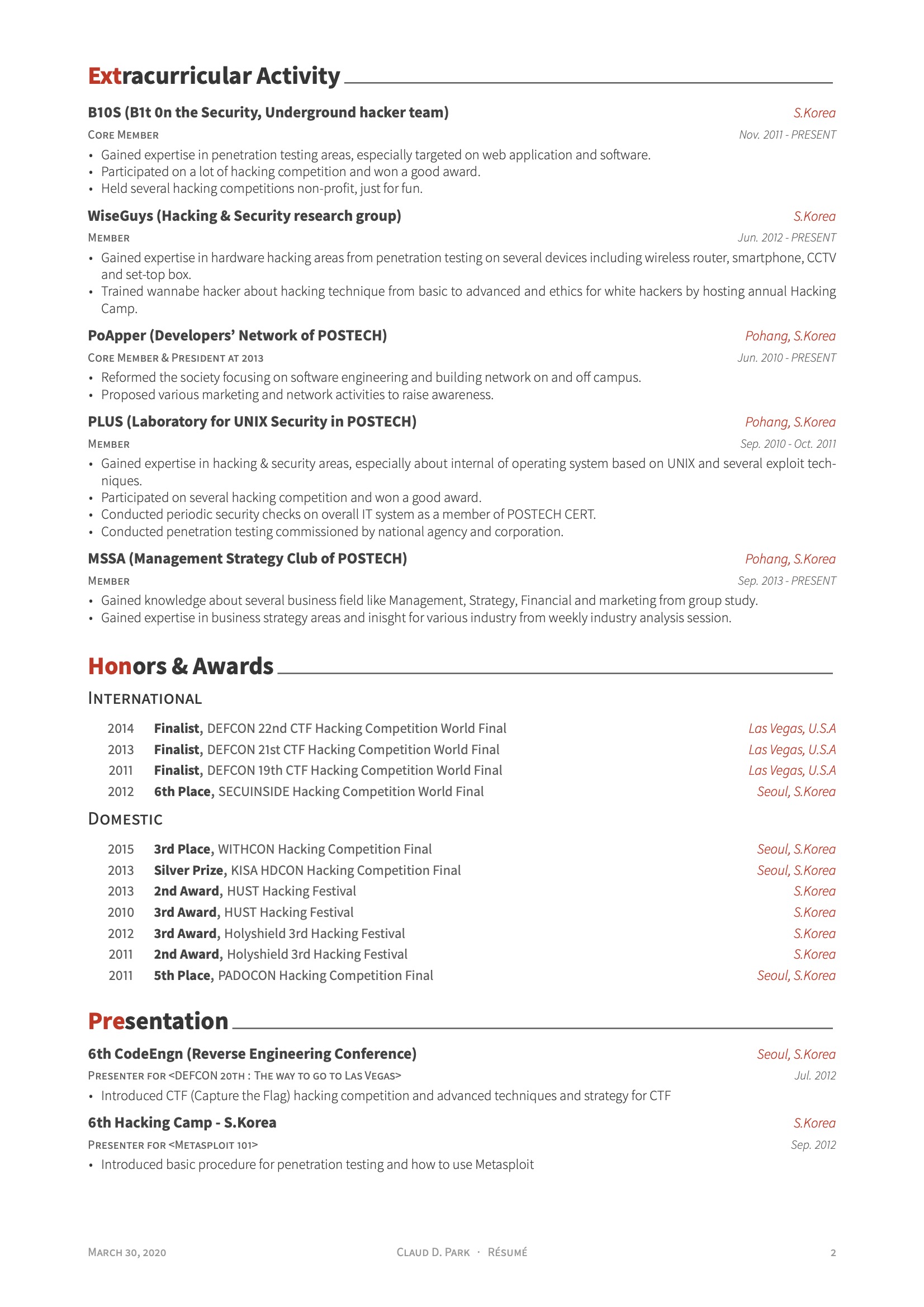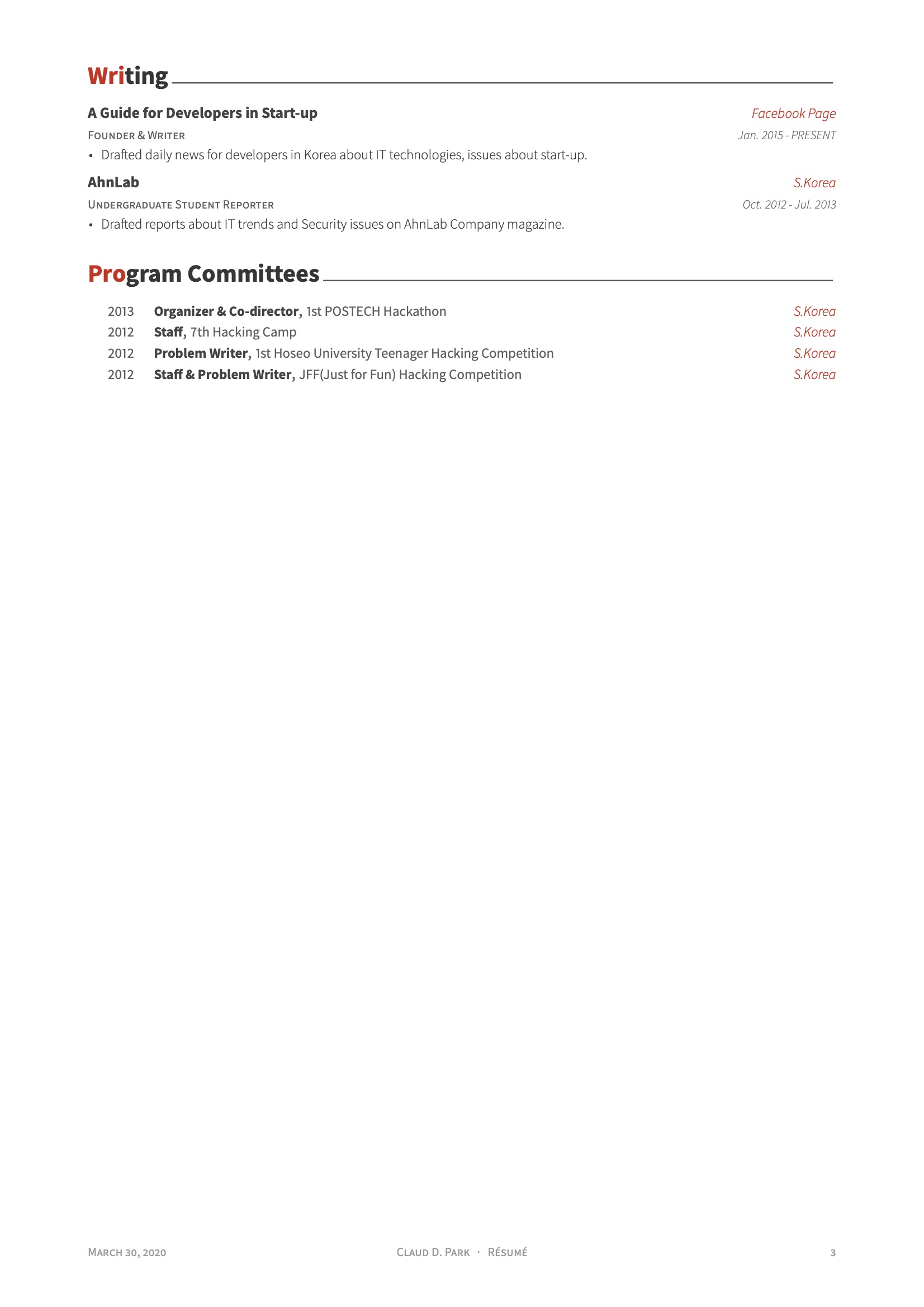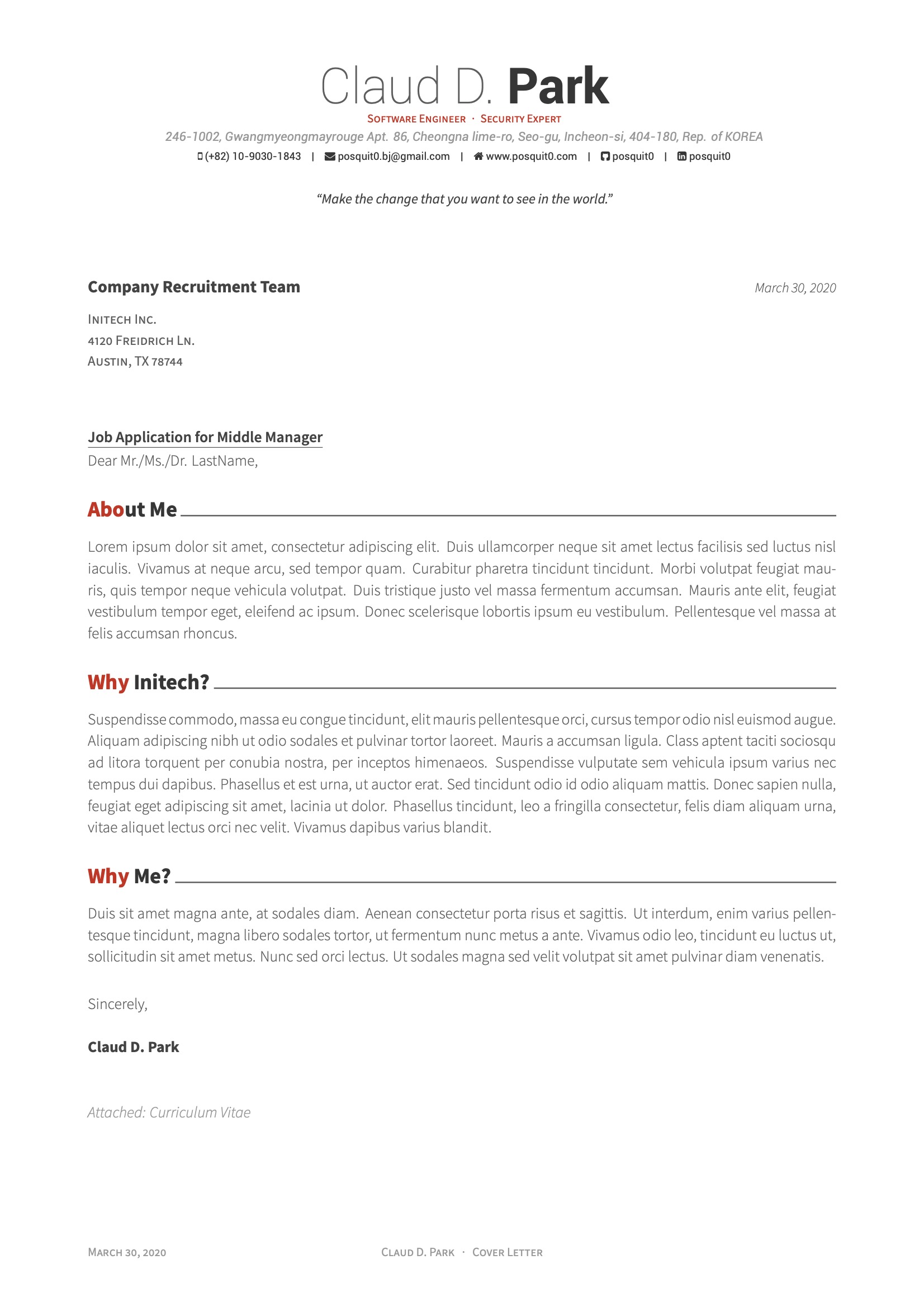 Current Version
v1.3 (March 30, 2020)
License
This template is licensed under a CC BY-NC-SA 3.0 license. Click here to see what this license means for your use of the template.
Open Template for Free Editing Online
Download Template
---
Have a Question?
Report Bug
This page last updated on: March 30, 2020